Havanese Calendars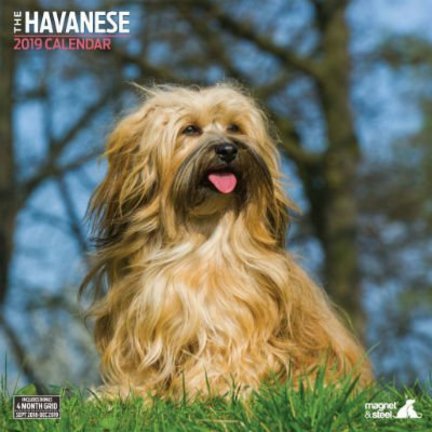 Havanese calendar t /m in December 2021
The Havanese Calendar 2021 is made of glossy paper and start in September 2020 and has since January 2021 t /m in December 2021 a large picture of the Havanese as among the available data of the month, with space for personal notes and anniversaries. Some important (school) vacations and holidays are already added to the calendar. The texts on the Havanese 16 months calendar are printed in three languages ​​English, French & amp; Spanish. Unfolded, the calender is about 30 x 60 cm, with the top of the image and below that of the month the data.
The calender is at the top provided with a hole through which the calendar can easily can hang on a hook or nail. For example, in the kitchen, office or bathroom.
Calendars with photos of Havanese
The calendar has a total of 13 different full-color images of 30 x 30 cm (one full-color image at the dates of the months of September, October, November and December 2020). This allows you to the calendar in 2020 give all a nice spot. From 2021 wall calendar, every month another stunning full-color image of the Havanese.
Get Havanese calendar 2021 with Kalenderwinkel.nl or delivered?
The calendar can be of order (home) delivered in sturdy cardboard packaging by our carrier DHL or picked up at Kalenderwinkel.nl in Zeewolde.
Do you give the calendar as a gift?
The Kalenderwinkel.nl wrapping service pack can leave the calendar in beautiful wrapping paper. Order Havanese calendar 2021 now in the shop.
Read more
Close